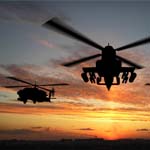 Defence
Adien have worked in the Defence sector for more than a decade, covering a broad range of military establishments including: RAF bases, Army Training camps and Monitoring Stations in England, Wales and Scotland. This has meant that the majority of our employees have been subject to deep background checks including, disclosure Scotland and BSVR. During this time Adien has accrued considerable experience of Military processes and procedures, in addition Adien's familiarity with the Utility installations and Topography of Military Establishments is second to none.
Adien are currently undertaking a 6-year framework contract for the Key JV Contractors to the MOD.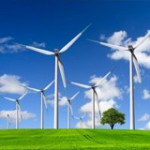 Energy
Environmental pressures on many sub stations as well as an upgrade to the grid means that a lot of the nation's sub stations require refurbishment. This is another specialised environment for Adien's teams to work in and provides more health and safety challenges as in sub stations. These are environments where mistakes cannot be made and where our reputation for quality and thoroughness really does count. Adien has worked on energy projects in Gibraltar and in petrochemical environments as far away as Kuwait.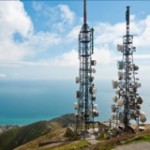 Telecoms
We all demand the ease and functionality of the new generation of mobile phones, but we all suffer from the same issue that the technology in the handsets has outstripped the pace of the infrastructure and accessing the web can be a slow and frustrating experience. Considerable investment is now going into the replacement and upgrade of cell phone masts which in a crowded island like the UK is difficult and the use of our technology to quickly locate suitable sites has major benefits. Our surveys can quickly eliminate unsuitable sites thus saving the time and cost of making planning applications and attempting an installation using only the limited information of a traditional intrusive trial hole. The typical output of such a survey is our Electronic Trial Hole.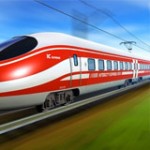 Transport
The United Kingdom transport infrastructure is one of the busiest in the World and all projections point towards the pressure increasing on the system as we move into the first half of the 21st Century. Unsurprisingly then, Government and private spending is aimed at increasing the efficiency of the current systems with minimal disruption to its current use and the prospect of contractors being charged for hiring the roads that they are working on moves ever closer. Utility diversion work is common to all projects and the challenge for designers is to find new routes for existing utilities in roads and pavements that are far more crowded than they were ever intended to be. Accurate utility drawings are the start point for this work and Adien's non-intrusive methods are ideal for both accurately detecting and mapping utilities whilst minimising road congestion and disruption to the commuter. Adien have been Link-up approved now for several years and have PTS qualifications as necessary.  We have been an approved Cross rail supplier for over 5 years.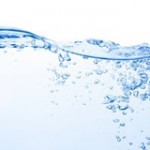 Gas & Water
In the last two decades Adien have established impeccable experience and credentials working on a wide variety of water projects from rural flood alleviation projects for the Environment Agency to treatment works and inner city mains rehabilitation projects. The cost of using us at the start of a project will be more than repaid in project savings associated with
– better designs
– fewer utility strikes and accidents
– less down time on site.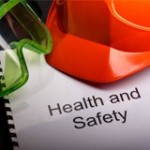 Health and Safety
One of the many drivers of our business is the guidance offered by the HSE in their document HSG 47 "Avoiding Danger From Underground Services". This publication provides guidance by outlining the dangers that can arise from work near underground services and gives advice on how to reduce the risk. HSG 47 advocates "safe digging practices" which include hand digging near buried services. In the event of an accident, the question that the HSE may ask the Managing Director of a contractor is "you were aware that the accuracy of statutory undertakers records is universally questioned and you were also aware that your operative was only an occasional user of the CAT he had been supplied with which can only find metallic pipes and cables, so what else did you do to make sure that you had done everything within your power to ensure his safety?"