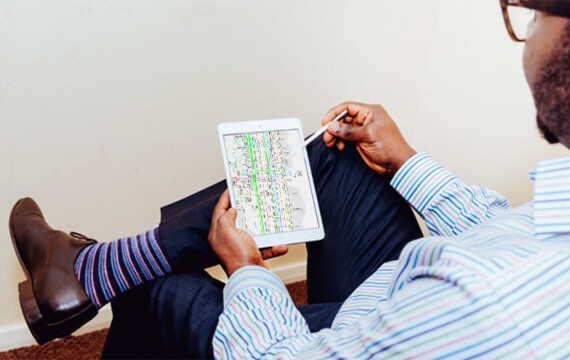 Adien Limited was established in 1997 and is part of PipeHawk plc, a listed company specialising in leading edge detection systems in the field of land mines and utilities detection. Adien employs highly trained staff who work in teams, utilising a fleet of custom built vehicles which are fully equipped with the latest detection and surveying technology. Our innovative use of on-site office, computing and communication facilities enables rapid verification of data prior to leaving project sites – uncovering potential issues early.
Why Choose Us
Do any search on the internet for "ground probing radar" or "utility detection" and you will find other companies appearing to do what we do. One of the reasons for this is the rapid introduction of some GPR systems that are cheaper, but technologically inferior, to the PipeHawk II that Adien use. The result is that there are a number of new entrants out there who can appear quite credible. So why should you choose Adien?
Experience
Next year will be our 17th year of trading. We are owned by PipeHawk plc whose GPR roots go back over 25 years. Put simply, nobody has done what we have done for so long, and in so many places. Our personnel have used GPR and other utility detection techniques in all continents of the world, in all temperatures and soil conditions and you will have the benefit of that experience. That knowledge allows us to advise you what we can do for you; more importantly, we will also be able to tell you what is not possible – not everyone does that in our industry.
Innovation
Adien have adopted a logical 4-step approach to helping you manage the risks in your project. This approach has been independently verified by researchers at Purdue University, USA to save you over 4 times the cost of the utility survey itself on your project. The cumulative approach to gathering evidence to assist you manage the risk of your project is a unique innovation by Adien in the UK. We are the only UK utility mapping and detection company who operate this methodology and who have adopted internally the use of vacuum excavation in order to undertake the Level 4 surveys. "Daylighting" (the physical exposure of the utility) is the only technique to offer you 100% accuracy on utility positioning. Vacuum excavation is also a much safer proposal to any other manual excavation exercise.
Backup
Being owned by PipeHawk plc puts us in an unrivalled position as regards technical backup. Together, PipeHawk and Adien collaborate on a monthly basis to improve the technology and consequently give better results to our clients.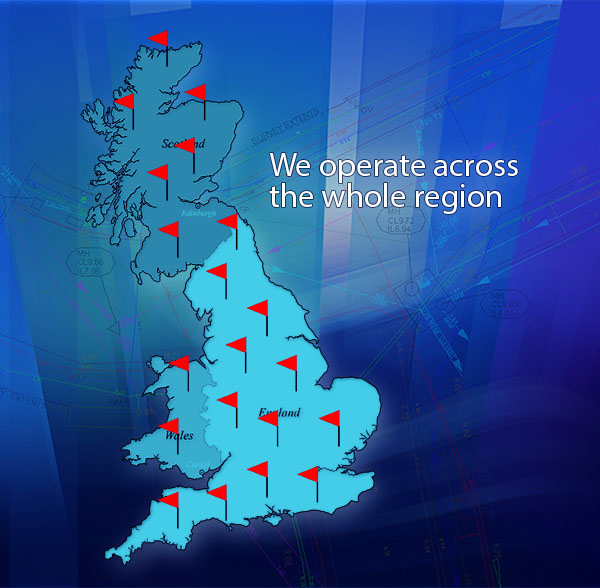 Standards and Training
We are committed to training and have a full time training manager to enhance all the external training that our staff experience. We work to strict operational procedures and guidelines to ensure that high quality results are the norm not the exception. We invest heavily in staff training (last year we spent over £100,000) and are proud to have achieved ISO 9001:2000 accreditation. This covers all our operating procedures from enquiry through to delivery of results and again separates us from our competitors.
Our Methodology
Nobody puts out as much equipment and as many staff on a job as we do. Each survey vehicle has a dedicated radio detection operator, a dedicated GPR operative and a dedicated land surveyor who together work as a team on site. We provide an on-site office for them to work in as part of the £100,000 plus of equipment we put onto site. This allows verification of preliminary results to start whilst our team are still on site so that any queries or anomalies are dealt with quickly.
Our Approach
We don't just have a "one size to fit all" approach to what we do,
We tailor our service around your needs. We work with our clients to agree with them the best solution for their information needs. We have a range of techniques and methodologies available to you and together we will discuss the information you need and then decide on the best way of providing it to you. So you see, there are many good reasons for choosing Adien.
Site wide utility detection and mapping, Single service tracking, location of water, gas and electricity mains/feeds, Area clearance prior to building, Drainage surveys, draw pit/ pull pit surveys, magnetometry, route surveys, water leak detection, Air side surveys, PAS128 surveys.
Basic topographical surveys, Full 3D topographical surveys, Boundary surveys, planning applications, elevation surveys, watercourse/ hydrology surveys, Tree surveys, Laser scanning and photogrammetry
GPR survey, Concrete scanning, Rebar location and mapping, Void surveys, Cellar location, Badger Sett mapping, location of buried structures and foundations, Buried manhole and tank location, Location of UEO (un-exploded ordnance).
Feasibility studies, route planning and mapping with design and management, Permit application, Permit to dig systems, Liaison services, Design and management, Asset management.
Want to reduce costs, time, traffic disruption and safety risks? Want accurate drawings highlighted the precise location of all utilities for future scheme planning purposes? Adien's radar-based 'Electronic trial hole™' utility detection system is proven alternative to labour intensive excavation methods virtually eradicating safety, disruption, NRSWA administration and environmental concerns!
Pipe condition assessments, collapse location, tree root location and cutting, structural condition surveys, jet-vac services and waste disposal, Blockage location, Manhole inspections, Manhole inspection sheets, STC25 cards.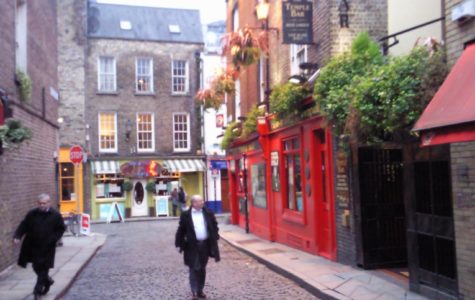 The project involves the seven local authorities that are in the water supply area of Dublin, with Dublin City Council acting as the lead authority for the project. The overriding purpose of the project is to deliver leakage savings by targeting the watermains for rehabilitation that have the highest leakage levels. The budget for the entire project is €118 million.
"We have developed a strong relationship with Adien, and appreciate their flexibility and professionalism, as well as the quality of their output. "